A PRACTICAL GUIDE TO REVAMPING YOUR WARDROBE; THE 9JA GIRLS' WAY
By Aluevbose Goodness Anjolaoluwa
Fashion is constantly evolving, and we evolve with it too. Revamping your wardrobe to keep up with the trend can be very hectic and expensive, especially in Nigeria where prices are constantly rising. But no more, there are now ways to look good and trendy without breaking the bank. Most times it is frustrating to go online to look for tips on how to revamp your wardrobe, and after getting the tips, you try to purchase the items the next thing you see is the outrageous prices next to those items. We all know it automatically goes to your wish list. Though the state of the nation may be stressful at the moment, you still have to maintain beauty. The best solution to all the listed problems is to "go thrift or go home". Yes, that's right, thrift is the way. Thrift or thrift stores are popularly known here as Okrika, this means cheap and secondhand items sold in an open space.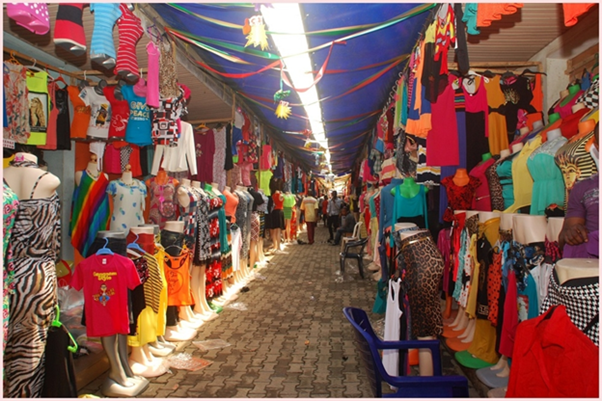 Most times people find it embarrassing to buy clothes from there but over the years it has evolved, with some traders having beautiful and well-furnished stores in large markets and others having stores dedicated to thrift items on Instagram. Just like fashion evolved okrika evolved too. Most times okrika comes from clothes that are donated to Africa from organizations like Salvation Army and the likes, they are sold in the market for cheaper prices than those found in stores. There are different grades of okrika, there is first grade and second grade, first grade is said to be factory defaults and second hand that has barely been used, and as for second grade, they are the second hand that has been overused so they don't look as new. An understanding of what okrika is and the different grades of it will help with your bargaining techniques on arrival at the market. There are many types of markets, but it will be advised to go to a market that has a lot of clothing traders, examples of that in Lagos are Yaba market or Eko market. Now when going to the market you need two things your wits and bargaining skills. Most importantly knowing what to buy. When wanting to revamp your wardrobe at any point you must first understand your style or what kind of look you like. This will give you direction when buying clothes. Although fashion is constantly evolving, understanding what you like will help you purchase timeless pieces. Timeless pieces are outfits that no matter the year or generation will always be trendy and in vogue. Having timeless pieces in your closet will help you anytime you want to revamp your closet, it saves stress and cost. Even if your style keeps evolving timeless pieces cover it. When building or revamping your wardrobe you build it one piece at a time, it is best not to rush the process and build slowly. The next step is to plan properly, so you don't go to the market and buy what you don't need because they are cheap. You can plan more effectively when you pick one aspect of your wardrobe you want to start with i.e., casual, cooperate, Sunday, dinners etc.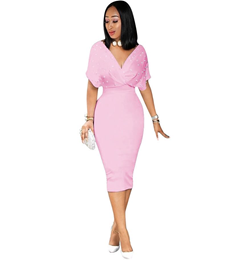 Your lifestyle will determine which aspect you will want to develop first. If you are a career woman you might want to develop the corporate aspect first. The first thing you will need will be dress pants it is advised they come in different colors most preferably white, black, and blue. They could be straight or wide-leg pants. Now down to the cost and the price range of dress pants. In yaba market, at the moment a dress pant goes from five hundred naira to one thousand five hundred naira depending on quality (a.k.a grade) and your bargaining skills. It may be cheaper at your local market. You may also consider a number of corporate shirts of different shapes, styles, materials, and textures. In the market, they go for around five hundred naira to one thousand naira. The next thing is to have a blazer at least two or three statement blazers of different colors. They usually go for around two thousand naira to three thousand five hundred naira. With these you have established the corporate aspect of your wardrobe, remember you build slowly. The next aspect that will logically come next is the casual aspect because "all work and no play make jane a dull girl". The basics of this aspect is to start with jeans, these are one of the cheapest things in any thrift store or market. They range from 500 naira upwards. The next thing is to go for t-shirts or casual cooperate tops or even dressy tops to wear above the jeans. Items like corduroy pants (although may be harder to find) will be best for events that state casual corporate as the dress code, and palazzo if it's a beach event. Then the last aspect is the dinner. You will only need three to four items for that aspect. At this point, it is advised to purchase from online thrift stores although it may be more expensive due to the delivery fee. It is also advisable to get the little black dress (LBD), the little white dress (LWD), and the little red dress (LRD), if there is room for one more you can pick any color. Most times dinner gowns can go for Sunday gowns too. Then for the cold weather, it is advisable to buy turtleneck tops and knitted or cashmere sweaters. As for accessories, it is cost-effective to purchase a wristwatch with a bracelet set although might seem expensive, they are cost-effective because in a pack you get a wristwatch and five bracelets. They go for around six thousand naira to ten thousand naira. You can then buy as much jewellery as you can afford and ensure they suit all three aspects of your closets. There are more aspects of your wardrobe, but these are the most important aspects and most cost-effective. With these easy steps, you will be able to build your dream wardrobe in 2021.